La Maison Arabe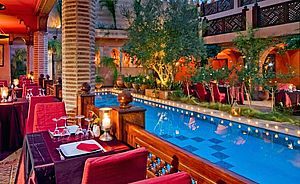 Since 1946, La Maison Arabe de Marrakech is a way to travel back in time in order to discover the magic flavors of one of the most famous cuisines in the world.

La Maison Arabe offers a fine, subtle and extremely delicate cuisine... Here that you can explore the best Moroccan, Mediterranean & Asian specialties prepared by our Chefs.

Dar Moha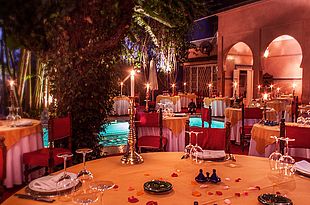 Dar Moha is an unmissable address to taste the best Moroccan dishes inside an amazing old Palace that belongs to a lord of the Atlas.

A spectacular selection of delicately flavored dishes to taste the true flavors of Morocco.

Dar Rhizlane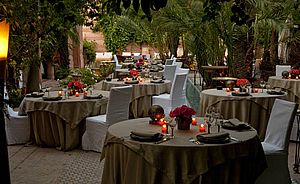 A refined cuisine, an exceptional gastronomic universe and a harmonious marriage between elegance and authenticity.

Dar Rhizlane is a chic and prestigious table that has honored the Moroccan cuisine, its traditions and creativity.